Between the 4 and 5 March 2023 was held the World Wildlife Day Regional Youth Symposium in Singapore on the theme Partnerships for Wildlife Conservation in Southeast Asia that brought together over 170 youths aged between 18-35 years old from around the region!
Our donor Mandai Nature sponsored 26-years old Ms. Keomany LEUANGTHI of Association Anoulak to participate in the symposium!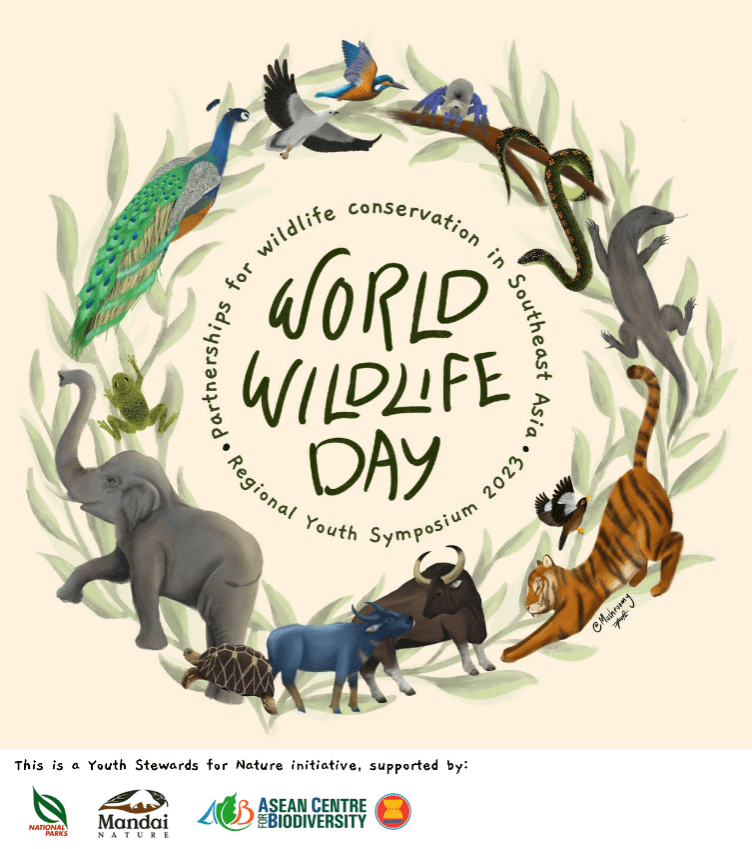 Organised by youths from Singapore National Parks Board's Youth Stewards for Nature programme, this World Wildlife Day Regional Youth Symposium 2023 aimed to:
Anchor and grow the youth conservation network in Southeast Asia
Connect the youths of Southeast Asia with mentors and role models in the wildlife conservation sector
Raise international awareness of nature conservation in Southeast Asia
Celebrate the 50th Anniversary of the Convention on International Trade in Endangered Species of Wild Fauna and Flora (CITES)
Encourage environmental stewardship, protecting nature for future generations
Promote collaborations to tackle the issue of biodiversity loss that no one country can solve alone 
The first day of the symposium was kicked off with opening remarks from Singapore Minister for National Development and Minister-in-charge for Social Services Integration, His Royal Highness The Regent of Pahang, the Secretary-General of CITES and the Executive Director of the ASEAN Centre for Biodiversity. This was followed by an esteemed panel of speakers from Singapore, Cambodia, Philippines, Thailand, Vietnam, and Indonesia, who shared valuable insights on conservation work, covering two main themes: Living with Nature and Learning for Nature.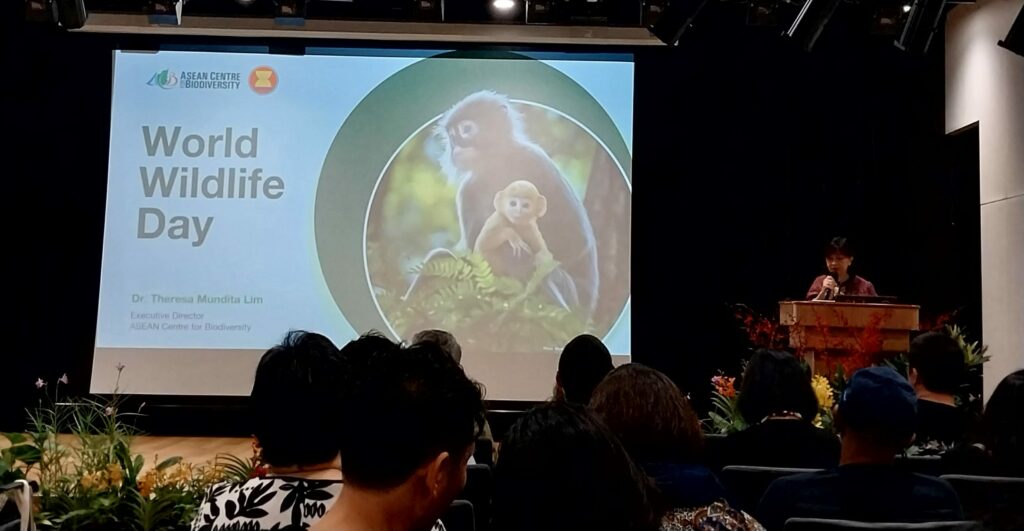 The second day of the symposium lined-up various workshops on the theme Saving Nature. These included "Combatting the Online Illegal Trade in Wildlife", "Nature Walk: Storytelling through an Artistic Lens",  "Tackling Illegal Wildlife Trade Through Wildlife Forensics", "Tree Planting & Invasive Species Removal", "R.E.C.L.A.S.S the way you influence pro-environmental behaviour", "Conserving Southeast Asia's Most Threatened" implemented by symposium's partner institutions.
This event was supported notably by the National Parks Board (NParks), Singapore and Mandai Nature, among others.
We are extremely grateful to our long-term partner Mandai Nature to have sponsored Ms. Keomany LEUANGTHI for her participation in this wonderful experience!