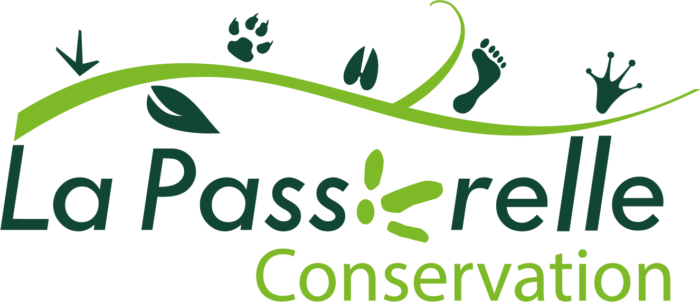 For the past six years, the French association Passerelle Conservation has been supporting Anoulak's work. Passerelle Conservation —Passerelle is French for bridge or link—was created in 2013 by the Parc Animalier d'Auvergne (Auvergne zoological park in France), a member of the European Association of Zoo and Aquaria and of Association Française des Parc Zoologiques. Passerelle Conservation's mission is to invest in useful, concrete and effective actions for endangered species in Auvergne and around the world.
Each year, the Parc Animalier d'Auvergne offers the opportunity to their zoo keepers to visit conservation projects supported by Passerelle Conservation. And this year, Association Anoulak was picked by Romain Rivière as his project of choice to visit! Romain has been a zoo keeper for the past few years, driven by a strong concern for nature conservation.
Romain has had a particular interest for primates ever since working as a zoo keeper. So when the opportunity was offered to him to travel around the world to see first hand on-the-ground conservation work, he jumped on it and decided to come visit Anoulak's field station in September 2019 and follow our research teams studying the red-shanked douc.
As his first 'big' far-away travel abroad, Romain describes his visit as "a once in a life time and amazing experience I will never forget! A great team for a great project!". Romain's short visit (five days at the field station in total) still gave him the opportunity to get a sense of the Lao culture, the Lao forest, the field station life-style and to observe red-shanked doucs and a family of gibbons in their wild habitat!
Romain now wants to bring back his experience to France and share it to his colleagues at the Parc Animalier d'Auvergne but also across France through the French Association of Zoo Keepers (l'Association Française des Soigneurs Animaliers) to make the link between the zoo community and conservation partners across the globe.
We thank La Passerelle Conservation and Parc Animalier d'Auvergne for their support and all of our other supporters from the zoo community.