In 2020, we initiated a new collaborative project between Association Anoulak, The Centre for Research into Ecological and Environmental Modelling (CREEM), University of St Andrews in Scotland, and Rainforest Connection with the aim to produce and test affordable, easily deployable acoustic recorders that generate data designed for use with cutting-edge statistical abundance estimation methods, to estimate gibbon abundance. The first prototype of the hardware and software will be tested in 2022 at our research site in Laos.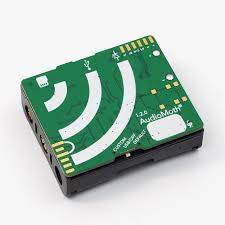 As part of this project, in January 2022 we set-up 20 Audiomoths (low-cost, full-spectrum acoustic loggers) in the field to record as many gibbon calls as possible and from several groups. The Audiomoths will remain in the field for a month, after which we will go back to retrieve them. The gibbon calls recorded will be identified digitally from the recordings. These recordings will be used to develop the software that will automatically identify and extract gibbon calls from recordings via artificial intelligence models.
Gibbons are some of the most threatened primates in the world, due to habitat loss, illegal pet trade, and hunting for food and traditional medicine. All twenty species of gibbons are threatened with extinction on the IUCN Red List of Threatened Species: five are Critically Endangered, fourteen are Endangered, and one is Vulnerable. Effective conservation measures and actions to mitigate threats to gibbon populations require accurate and precise estimates of their abundance, distribution, and population trends. However reliable survey methods are lacking.
Acoustic surveys are the most applicable method for gibbon, as they produce territorial calls that can be heard from large distances. Acoustic survey methods (with human detectors) have commonly been used to survey gibbons but there is subjectivity in the data from these surveys as they require surveyors to estimate gibbon locations without ever seeing them, resulting in unreliable abundance estimates. There is also no existing standardized survey protocol and/or analysis method, which prevents long-term population monitoring across time and space. Our project aims to address this current gap.