This end of year 2022, our community project team was busy to prepare visits to various handicraft festivals in Laos.
From the 15th to 23rd of October 2022, the villagers attended the Annual National Lao Handicraft Festival held in Vientiane Capital. For all of the villagers who attended this festival, it was their first time visiting the capital: a 10 hours journey by car from Nakai town! It was a rich and exciting journey for them but also a great way to connect with several other crafters from all around the country.
From the 26th to 30th of October 2022, the villagers attended a Lao-Vietnamese handicraft market held in Thakhek.
From the 9th to 11th of December 2022, we set up a booth at the Christmas Market Fais organized by the Crown Plaza.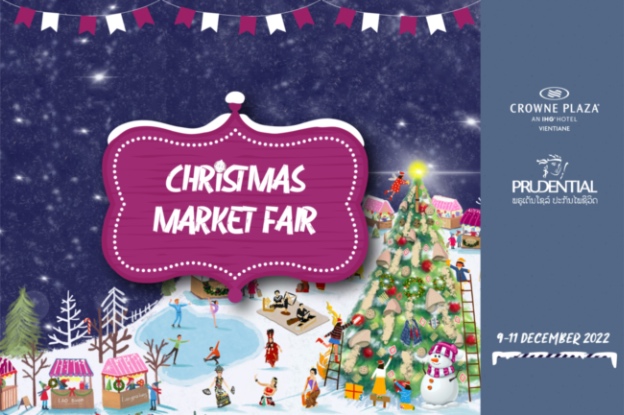 Attending these handicraft markets in Laos provide great ways to promote the unique crafting skills and culture of the local communities in Nakai-Nam Theun National Park. In addition it provides opportunities for villagers from the park to connect with potential traders and other crafters from Laos. This, in the hope to establish a long-term sustainable value chain for their handicrafts and other natural products.
———————————————————————————–
Background information about the project:
Association Anoulak has been supporting local communities since 2020 to pilot community-based approaches to increase their income for better livelihoods, cultural integrity and sustainable livelihoods. Over the past three years (2020-2022), our team along side local communities implemented key activities and accomplishments, including:
Conducting general community surveys (on current practices and livelihoods);
Assessing the potential of new marketed products sourced from natural forest products (traditional handicrafts were the chosen products by the local community);
Conduct market surveys to assess consumer demand;
Design village action plans (initially in only 2 villages out of 4, then extended to other villages) with a monitoring and evaluation system in place to provide support to the communities where needed to implement their action plans;
Provide capacity building training to the local communities (on business plans, sustainable production of products, marketing);
Develop a national marketing strategy and connect traders and customers to the local community;
Initiate a sustainable natural products sourcing program;
Initiate a community-led handicraft production group; engaging an increasing number of villagers and of stakeholders; government partners liaison and engagement.
Based on our preliminary community interview surveys in the Thaiphaibanh village cluster community, the local traditional ecological knowledge and practices show that:
The most important NTFPs ranked by villagers were those that were used for food (local consumption in daily meals) and/or for household/handcraft purpose (these included: specific types of bamboo, rattan, palm and wild vegetables)
The four main reasons raised by villagers to justify the ranking of NTFPs were: (1) multipurpose use, (2) easy to find, (3) seasonal availability, and (4) quite difficult to find
The most important NTFPs for villagers are multipurpose and/or easy to find
Villagers expressed the decline of NTFPs in the forest which was explained primarily by the growing human population resulting in (1) increasing demand and (2) increasing conversion of forest to agriculture land
These preliminary data demonstrate the importance of NTFPs in villagers' livelihood, and primarily for food security
Justifies the importance in developing management plans for NTFP conservation and sustainable harvest
There is potential for developing economic value with some NTFP types (e.g. used in handicraft)
The progress of the project so far led us to develop follow-up activities for the years to come, including the natural resource management plan, knowledge exchange study tours, and more training for villagers and local stakeholders to ensure a long-term sustainable approach to the project, independent of Association Anoulak's involvement.